Save Time and Money with Our New Features
22 August 2017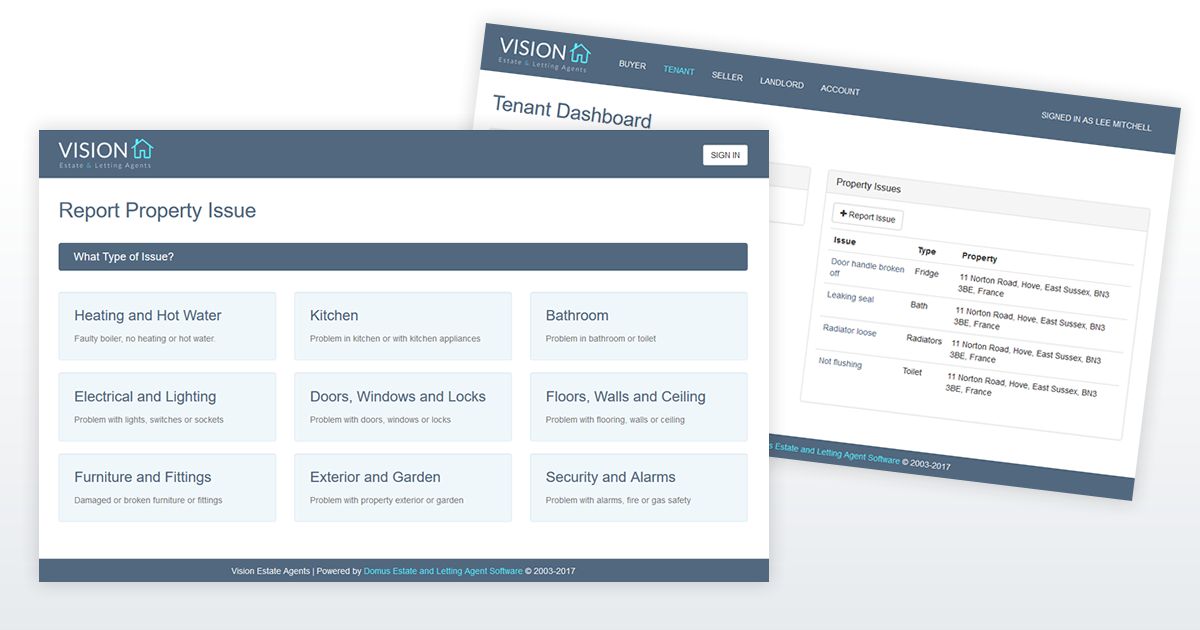 Manage Repairs and Maintenance
We have added some great new features to help you manage letting repairs and maintenance:
Tenants can now report property repairs online from your website
Property Issues are categorised to help you organise the repair
You will be notified by email of new property issues.
Issues get linked to a property and there's a new Issues list in Letting
Tenants get their own client login account so they can view updates on the issue
Client Login Updates
We have updated the client login app with new sections for each type of customer:
Buyers - book viewings online, see viewing updates
Tenants - report issues online, see issue updates
Sellers - details of viewing, properties, offers and sales
Landlords - details of viewings, properties, tenancies and statements
To see the new client login features, go to Manage Online Account from the customer page.
Our client login app can also be completely white-labelled to match your corporate branding - full details in side panel.
Client Login is only available in Domus Pro. To upgrade your account, go to Admin, Upgrade to Domus Pro.
Find Out More
If you'd like to find out more and see an example, call 0330 445 0145 or e-mail support@domus.net. You can also order it directly from the Shop.